DALL SHEEP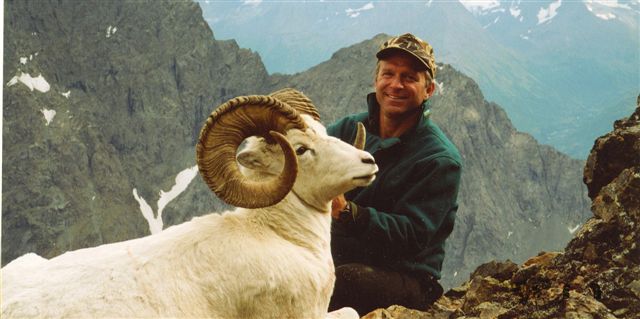 During the month of August I work with Dan Montgomery of Alaska Trophy Adventures guiding Dall sheep hunters in the Chugach mountain range.
Dan is an amazing man, and undoubtedly the best hunter I have ever met. His success at getting clients within comfortable shooting range of heavy horned trophy rams is almost unbelievable. Dan spends a lot of time flying in the mountains striving to locate the best rams for his hunters.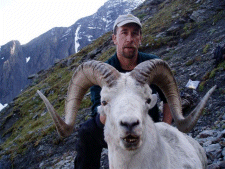 I have just completed my tenth season of Dall sheep hunting and guiding under Dan's tutelage. Guiding sheep hunters in the Chugach mountains has been fantastic challenge. As one hunter aptly expressed at the end of his hunt; "Ed, this has been without a doubt the most challenging but also the most rewarding hunt of my life". I believe that most of our sheep hunters feel this way while flying in Dan's supercub from a remote strip in the mountains back to civilization.
You may contact Dan Montgomery in Wasilla, Alaska at 907. 373. 4898 Please feel free to contact me if you have any questions about our sheep hunting operation.